CHIROPRACTOR Tucson AZ
Welcome to Synergy Chiropractic located at 5675 North Oracle Road #3203 in Tucson, AZ. It is our mission to provide high-quality chiropractic care and services that help people live in synergy with this inner wisdom, allowing them to express extraordinary abilities to heal, and experience ever evolving wellness and quality of life. Please don't hesitate to contact our Tucson chiropractors with any further questions you have. We are here to help you achieve your goals.
WELCOME TO Synergy Chiropractic
We love to serve… and give generously from our hearts. We strive to approach each person with loving kindness, providing individually tailored services which powerfully support the transformative processes of healing and growth. We encourage you to utilize what we have to offer as much as you can, whether it is simply coming to receive your scheduled adjustments and watching for signs of healing, actively practicing body-mind awareness to tune into the cues your body gives you as it changes, utilizing the additional non-chiropractic services we provide, or even participating in our classes, talks, and workshops to get the most out of your care. Many people even decide to take advantage of the healing momentum from their care here, by making major healthy life changes. We believe there is a perfectly right amount of participation that suits each individual at any given time. As you progress, and as your body seems ready, Dr. Cindy will gently encourage you to take that next step toward more health, peace, and joy in your life.
Our healing space… has been deliberately created to feel safe, put you more at ease, and inspire a freedom to be authentic. In this place of mindfulness, integrity, and compassion, your visits are more likely to be enjoyable, rewarding, and meaningful. Here, you have a refuge from the world of fight or flight in which you can turn off your brain, pause, and reset.
Our patients… are our community. We love creating a bond with many diverse people who share the simple values of healing, and the desire for well-being.
UNDERSTANDING CHIROPRACTIC
We are grateful to work with people who recognize our commitment to inside-out wellness, appreciate our gentle approach, and love being in our healing environment. It is exciting to be with people every day who are interested in healing principles that honor and encourage the wisdom of innate intelligence. We love the synergistic effect that ripples back to us and through the larger Tucson community!
We have all had stressful situations… that took us a while to get past. Some of us can tell that the effects of these physical, chemical, or emotional/mental stresses can last months, years, or more, and that they can adversely affect our function, bodies, and even behavior. When in a stressful situation, our nervous system goes into fight or flight, and our spinal cord is put under tension so that the sympathetic nervous system can dominate- a vital and important response. This tension is supposed to get resolved when the stressful situation is over and we find time to rest and recover. Unfortunately, we don't always recover completely, and often find ourselves in another stressful situation all too soon. Over time, these partially or fully unresolved tensions and their compensatory patterns accumulate in our spines, create vertebral subluxations, nerve interference, bad posture, and imbalances from our heads to our toes! When our bodies have had enough, hopefully, they will give us symptoms to let us know they need help.
I am very much looking forward to meeting you, discussing your healing goals, explaining how my recommendations can help you achieve them, and working on your spine again!
Technology
At Synergy Chiropractic, we use Myovision© brand technology to assess muscular tension. Dr. Cynthia Gerszewski uses the data gathered to facilitate identification of spinal imbalances.
When you arrive for your first visit, we will ask you to provide us with important information that we need in order to serve you. Please allow plenty of time to fill out these forms or have them filled out when you get here. We can send them to you. We will familiarize you with our comfortable healing space and then you will meet doctor Cindy and you will both sit down for a consultation about your history and current situation. Then she will do an examination on your spine. She will use a non-invasive surface EMG machine to evaluate the muscular subsystem of the spine, take posture and range of motion pictures for analysis, a detailed sitting and face-down examination of your spine. 
 The good news is: Change and Reorganization toward more ease begins with your first visit, and will likely continue for hours or days after your first adjustment. On your first visit, you will receive your first Network Adjustment with Dr. Cindy, also known as a "Low Force Chiropractic Adjustment", or an "Entrainment". Your patterns of tension and nerve interference have most likely been present for some time before this visit. As a result, your body and mind have likely become accustomed to structural, perceptual, and behavioral patterns produced by a nervous system that was not working at its best.
A CHIROPRACTIC TEAM YOU CAN TRUST
We do what we do… because we believe that each person has a unique innate perfection that heals and takes care of us. We know we are in tune with it (and the world), when we feel awake, alive, and "in the flow."
HOW TO FIND A CHIROPRACTOR IN Tucson
This guide will help you find the best chiropractic clinic in Tucson for you. When most people in Tucson decide they need a chiropractor, they end up doing a search and just picking someone at the top.
Being at the top of Google for the chiropractic search does not necessarily mean they are the best chiropractor for you. Follow the steps below to make sure you are picking the right chiropractor for you.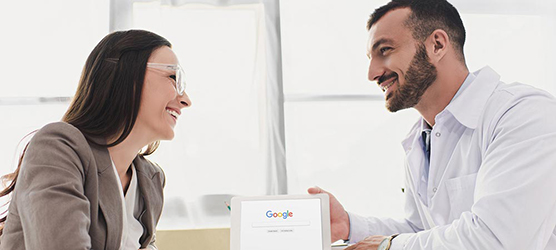 Time Needed: 5 minutes
Total Cost: USD 0.00
4 EASY STEPS TO FINDING A CHIROPRACTOR IN Tucson
Step 1: Open up a Google search
You will want to type one of the following in the search bar:
Chiropractor Tucson
Chiropractor 85704
Chiropractor near me
Best chiropractor in Tucson

Step 2: Review Their Website
The best chiropractors in Tucson put as much care into their website as they do into the rest of their office. By reviewing their website you will get a good feel for the doctor and if they are right for you.

Step 3: Check Out Their Reviews
Check out the Google Business Page of a chiropractic clinic you are thinking about visiting. It is easy for someone to say they are great, it's a different story to get other people to say great things about you.

Step 4: Give The Office A Call
Now that you have a basic understanding of what the office is about. Give them a call to make sure they fit the message that their website and GMB have been sending. You will know in a few minutes whether the office is the right one for you.